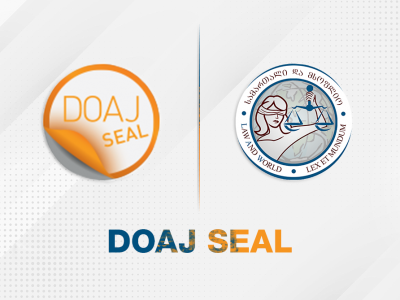 ×
International recognition of the journal "Law and the world"
20 July 2021
LAWANDWORLD
0
"Law and the World" became a prominent member of the DOAJ (Directory of Open Access Journals). The journal was awarded the DOAJ SEAL. This success is achieved by only 10% of journals indexed in DOAJ, which is a recognition of the journal's best practices in the framework of open-access publishing. Awarding the Doaj Seal is based on the following criteria: review of journal policy and copyright in line with current changes in science, consistent usage of article identifiers, journal sustainability, international visibility, and long-term preservation of journal articles.
Leave a comment
You must be authorized to comment.