×
International Arbitration Law
20 October 2015
LAWANDWORLD
0
October 9-19, 2015, the European University Institute of Law held a masterclass on the topic: "International Arbitration Law". The masterclass was led by a specially invited guest from the USA, Rob Hawkins – a Professor at the University of Richmond, Virginia. The American professor held a master class for European university students for 10 days, at the same time he spoke to the listeners about the US Constitution.

According to the decision of the Academic Council of the European University, Rob Hawkins was awarded the honorary doctorate degree of the European University for his contribution to the educational process.

Rob Hawkins received his BA in US History from Amherst College in 1971. In 1971-73, he studied at the Faculty of Law at Cambridge University in England. In 1973-76, he defended his Doctor of Laws dissertation at the University of Virginia. He has been a lawyer in Washington since 1976. Since 1998, Rob Hawkins has also been working in international commercial arbitration. He has been giving lectures at the University of Richmond on arbitration law and the US Constitution Since 2008. He was invited Lecturer in different countries, namely: Lithuania, Kosovo, Russia, and Georgia (at the European University).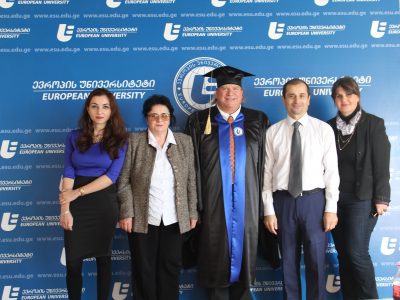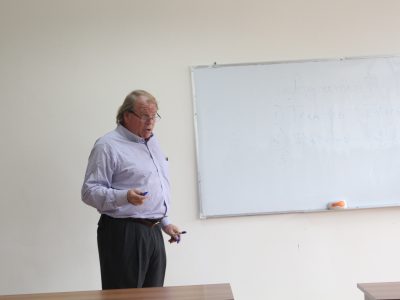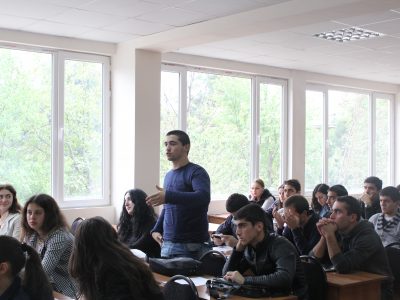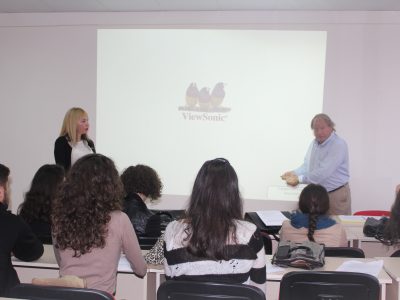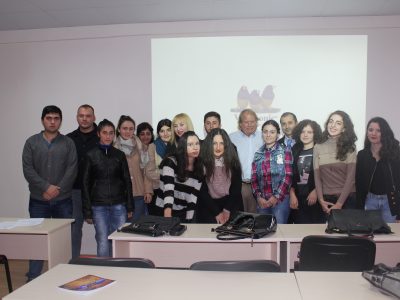 Leave a comment
You must be authorized to comment.